I have been so fortunate to work with such amazing people for the last few years and create images that I hope you treasure. Most of you have found me through word of mouth and I appreciate your willingness to share your good experiences which has helped introduce me to so many awesome people! As a thank you, I wanted to pass along some great savings with a client appreciation canvas sale. Thank you all for being here!
So, the details: for a limited time, I'm offering my most popular premium 16×20 and 20×30 gallery wrapped canvas sizes at a discount! Orders must be placed by 8pm on Sunday, October 12th! 
16×20 – normally $75, on sale for $50
20×30 – normally $110, on sale for $80
The prices above include tax and any shipping fees. Please note that because I am group ordering these, you also save on shipping costs (usually $13) so this is a great opportunity to update your walls!
Treat yourself or a loved one – these also make great gifts (Christmas is right around the corner!) and look amazing hanging on the wall. 
Friends and family are welcome to order as well (not just clients – and all current and past clients welcome).

Above: (L-R) 16×20 landscape orientation, 20×30 collage of 4 images, 16×20 portrait orientation.
Below: Finished back arrives ready to hang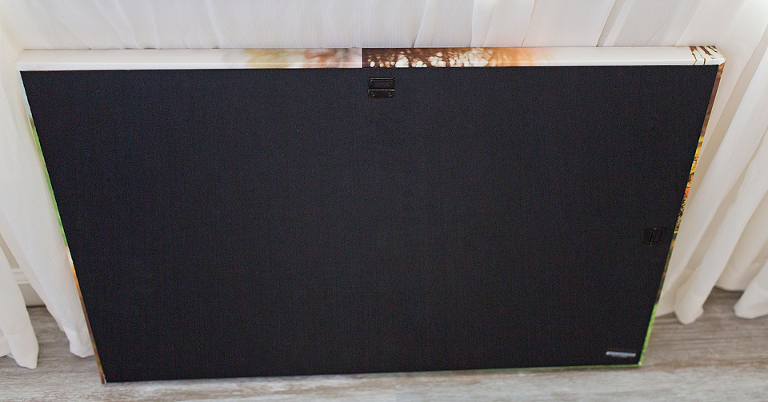 Neatly wrapped corners.
Corners with finished back.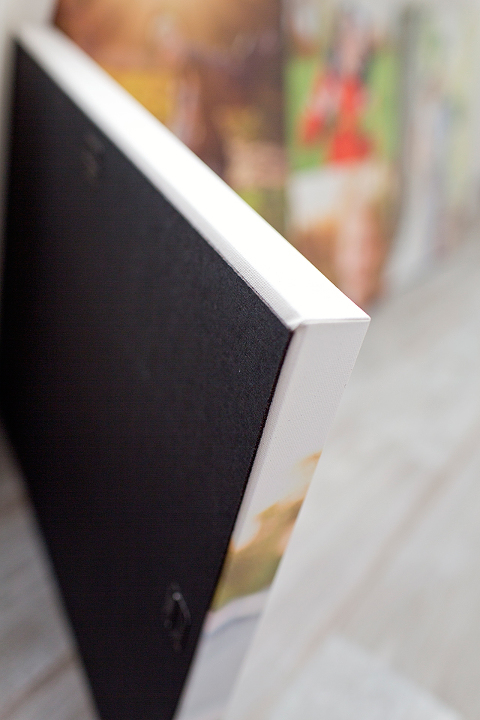 Product Details:
Premium professionally printed canvases (not the type you see from Canvas on Demand or other "deal" sites or big box stores like Target)
Durable construction
1 1/4 inch depth wrap (many are wrapped at only 3/4 inch as a way to save money on production costs)
Solid and finished back (meaning if they were knocked off the wall they would not be likely to break)
Durable edges and smooth corners
Sealed with a clear acrylic coating which provides a scratch resistant protective coating and satin luster
Arrive ready to hang
Bulk Discount:
If you order 3 or more canvases, you will receive 10% off your order. Click here for great options and inspiration for creating a gallery wall in your home! (For example, one 20×30 and two 16×20's are an easy pairing)
Delivery:
The canvases will be shipped to me so that I may inspect them and then I will meet you in Indy at your convenience to deliver. If you are out of the area please inquire and I can give you a shipping estimate.
If you'd like to take advantage of the sale, please email me which file number from your gallery that you would like to have printed and which size. If you have had multiple sessions with me you are welcome to order from any gallery you wish. If you have any questions, please let me know. I'm happy to help you make a decision on which image to canvas or help with ideas for a grouping.
Remember, your order must be placed by 5pm on October 12th to take advantage of these savings (canvases can however, we ordered year round).
Orders will arrive the week of October 20th.
You do NOT need to send me a copy of the image(s) you want, you can send me the file name a snapshot of the image and I will be sure to use the high res file I have on file, optimized for printing.
Offer cannot be used in conjunction with print coupon
Thank you for allowing me to capture such amazing moments in your lives over the past few years, I have such amazing clients! 🙂
Thank you, thank you, thank you!
Jessica
p.s. I do still have a few dates available for Fall sessions! Daylight savings is coming to an end at the end of this month (can we all just be sad about that for a minute!) so I'm trying to get most sessions in as I think the leaves will be peaked by the middle of this month. See my rates page for session details. Remember, space is limited at this point so let me know soon if you'd like to get scheduled.
Comments
comments